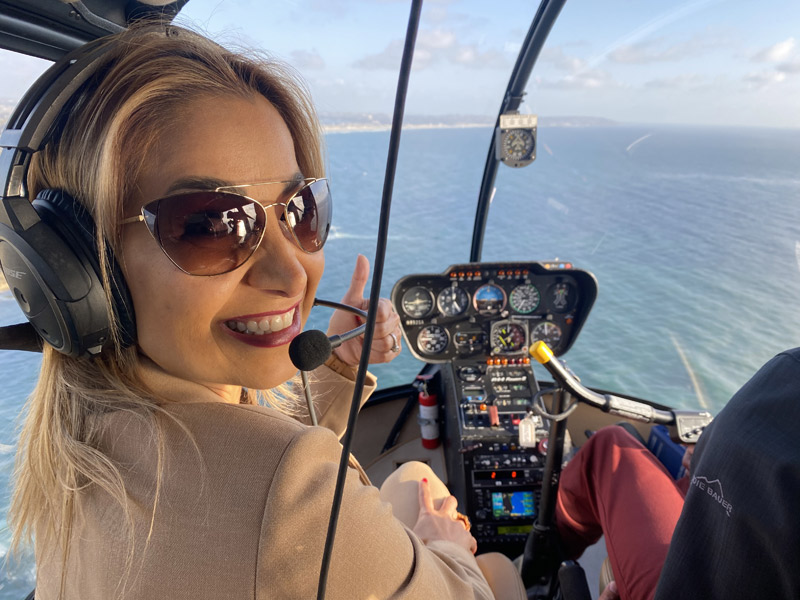 About Sammi Ramirez Real Estate
Meet Sammi. She is an energetic, enthusiastic smile. An MBA-educated businesswoman. A San Diego local expert.
She is on her path to mastering the Southern California real estate market. And is winning over San Diego locals and fans with each episode of her hit show: "Sammi's San Diego."
Prior to real estate, Sammi traveled the world for 9 years as a flight attendant. But Sammi's true passion is connecting with people in her beloved hometown of San Diego.
Outside of work, you can find Sammi paddleboarding near the Coronado Bridge, doing yoga on Del Mar beach, hiking Torrey Pines, or spending quality time with her husband, Adam. As an active member of Make-a-Wish Foundation and other charitable organizations, Sammi is committed to serving her community.
Who You Choose Matters
The Realtor you work with matters when you sell, buy, or invest in today's market. Sammi knows San Diego inside and out. She's on the #1 Keller Williams Team in Southern California, headquartered in Del Mar/Carmel Valley. In her own words:
I'm honorable, tenacious and easy to reach! Text or call me anytime!
For my sellers, I use cutting-edge marketing strategies, including high-level social media marketing, to drive eyeballs to your listing.
For my buyers, I put my local to work to get your dream home."
With over $1.4 billion dollars of sold volume, her team has closed over 1700 properties in the last year. Their 15 year track record of selling at 102% of asking price in 24 days or less speaks for itself.
You won't find a more adventurous, devoted or dedicated realtor. Give her a call today.